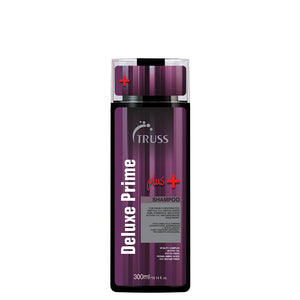 FOR HIGHLY DEHYDRATED, BRITTLE AND DISCOLOURED HAIR. POWERFUL ANTI-FRIZZ ACTION AND ANTI-BREAKAGE TREATMENT.
Deeply nourishing shampoo for highly dehydrated and brittle hair. Powerful anti-frizz action and anti-breakage treatment. It cleans, hydrates and restores damaged hair, helping with combing and increasing natural shine. No added salts and colorings, and with added physiological pH.
DIRECTIONS: Apply product, massage gently. Allow product to act for 2 minutes. Rinse. Repeat.
SIZE: 300ML/10.14FL.OZ